Information to Prepare for  Your Consultation
The initial visit will allow you to meet your surgeon and discuss your history and current symptoms, concerns, or wishes. He will then perform a physical exam and review any tests that may have been performed prior to your visit before discussing treatment options and developing a personalized treatment plan with you.
In general you should NOT expect to have surgery performed on the day of your initial visit. You may eat and take your regular medicines prior to your initial office consultation unless otherwise instructed by a physician or nurse. You may print out the Patient Information Form and the Medical History Form before your visit and bring these forms with you to out office to expedite your consultation. Be sure and bring a complete list of your current medications and allergies.
Information to Prepare for Your Surgery
In general you should NOT eat or drink anything, (not even coffee) after midnight before a surgical procedure. You are encouraged to shower and brush your teeth the morning of surgery. You may rinse your mouth out after brushing but do not swallow the water. If you have been instructed to take some of your regular medications or an antibiotic on the morning of surgery it is okay. to have a sip of water if needed to swallow the medicine.
Please remember to bring your insurance cards and drivers license with you on the day of your office visit.
Patients covered by Tricare should bring their referral with them to their office visit.
Helpful Forms for Patients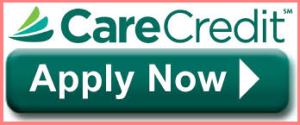 Financing Information
Paris Surgical Specialists participates in most of the areas major medical insurance plans. We also provide several payment options to meet your needs. We accept cash, cashier's check, Visa, Discover and Mastercard. Personal checks are accepted for cosmetic procedures up to 3 weeks before the surgery date. Cosmetic gift certificates are available in any amount and may be used for botox, skin care products, or cosmetic surgery procedures. We even offer a lay-a-way type program to help you save toward your goals.
In addition, we are pleased to offer special financing options to our patients. Please visit our associate's sites to apply for cosmetic surgery financing online. You can often be approved online in minutes and your information will be forwarded to our office so that we may help you complete the financing process at the time of your consultation. If you have any questions or need assistance with financing please don't hesitate to contact our office.
We are located at 235 Tyson Avenue, Paris, Tennessee 38242 just steps away from the Emergency Room Entrance to Henry County Medical Center.  When entering our address in a GPS navigator be sure and select 235 Tyson Avenue.  If you select Tyson Road or Tyson Street you will be guided to the wrong location.  If you are in doubt, navigate to Henry County Medical Center and you will see our large sign and building as you enter the Emergency Room entrance to the hospital.
Contact Us
If you have additional questions not listed here please don't hesitate to call us at: (731) 644-3211
Our Fax Number is: (731) 644-1552
You may also email questions to info@parissurgical.com.  Click to send an Appointment Request.  Click to request Priority Scheduling for Cosmetic Breast Surgery.
Emails are typically processed by the Office Manager in one business day.  If you have urgent medical questions contact your physician or the surgeon on call by phone.